Rapid Charger 150.
The mobile fast charging station.
Charging without power grid
The Rapid Charger 150 enables off-grid fast charging at any desired location.
Flexible
Grid independent and mobile
Powerful
Fast and sustained
Simple
Planable and ready for immediate use
Sustainable
Evergreen and regional
Sustainable charging power
Our charging stations are capable of providing 200 km of range in just 10 minutes. The stations do not require any connection to the power grid, since they produce their own electricity from liquid bioethanol.
Thus, no location requirements exist and the station can quickly and easily charge electric vehicles - anywhere.
The Rapid Charger in use
A wide range of application areas can be covered with the me energy charging station. Here you can see a few of the current highlights.
The one-stop store for fast charging
We offer more than just a product: an all-round, worry-free package from a single source - for fast and uncomplicated electrification.
Consulting
Determination of requirements and configuration
Provision
Product and delivery
Operation
Service and charging current
More sustainability in electromobility
In all areas of our work, we pay attention to our ecological footprint.
From conception to production to the operation of our fast charging stations, the focus is therefore on the responsible use of resources.
Questions & answers about fast charging stations for companies
What is a fast charging station? What fast-charging options are available to me and how do I get started with the switch to a sustainable fleet? We have summarized the most important questions and answers for you:
What is a fast charging station?
Charging times of fast charging stations - How quickly does a fast charging station really charge?
What are the requirements for a fast charging station?
Advantages of a grid-independent fast charging station
Comparison to classic grid-connected fast charging stations
Alternative energy sources for the vehicle fleet
How does a mobile fast charging station support my business?
How much will a fast charging station cost my company?
Ultra-fast charging at 150 kW with the Rapid Charger 150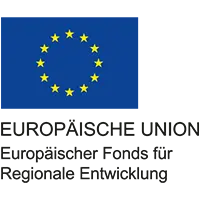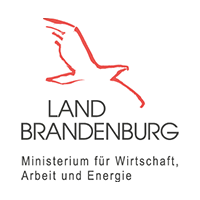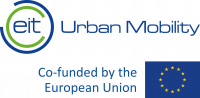 me energy is a cooperation partner of dahme_innovation. Together with the Dahme-Spreewald business development agency, the players involved are committed to joint location development and joint location marketing, among other things.